– coming up! –
We're taking a break from events and tradeshows while we are working on a special project: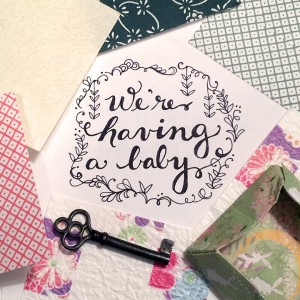 Sign up for my newsletter for upcoming events in 2018.
– past events • 2015 –
> Dec 5-6 Calvacade 2015
Chelsea Market • NYC
www.handmadecavalcade.com
> Nov 21-22 Hullabaloo
Kingston, NY • Had a great time at this "arty meets party" event! hvhullabaloo.com
> Nov 7 Chappaqua Holiday Fair
Chappaqua, NY

> Aug 7  Saugherties First Friday at Dancing Tulip Floral Boutique
In-store meet-n-greet event. Beautiful flower shop that carries Cynla cards.
> JUN 14 Hudson Valley Handmade Fair
A Hudson Valley outdoor fair showcasing handmade items from artists and makers.
> APR 18  Trunk show at ArtsWestchester
Cynla cards are available at the shop at ArtsWestchester. Check out their website for some great events and classes!
White Plains, NY
> MAR 26  Tradeshow to fight Alzheimer's
Benefit for the Alzheimer's Association
Newburgh, NY – Thursday March 26, 2015
– events • 2014 –

> Handmade Calvacade
Chelsea Market • NYC – December 13 & 14, 2014
Holiday handmade fair with the EtsyNY team.
www.handmadecavalcade.com
> Hudson Valley Hullabaloo – Craft & Holiday Fair
Kingston, NY • November 22-23
Had a great time at Hullabaloo!

> Chappaqua Holiday Market
Chappaqua, NY • November 8, 2014
Premiering new holiday cards and gifts.

> CYNLA Meet -n- Greet Print Signing
The Gift Hut • Cold Spring, NY • Saturday, October 18, 2014
Print signing at one of my amazing retailers the Gift Hut.
> The National Stationery Show 2014
BOOTH #2154
New York City • May 18 – 21, 2014
Loved meeting new buyers, catching up with retailers and spending some time in NYC.

>Bazaar On Hudson
9 Sundays! April-July, 2014
103 Main Street • Cold Spring, NY
Had a great time at this indoor market! More info here.
>Fun-A-Day Hudson Valley Art Exhibit
The Art Riot • Kingston, NY • February 15-March 1, 2014
31 ink drawings by a greeting card designer
All drawings were done in one month with the challenge of creating every day in January.
See photos.
– events • 2013 –



> National Stationery Show 2013
I made my wholesale debut at the National Stationery Show at the NYC Javitz Center.
Look for Cynla at NSS 2014!
> Windows on Main Street Exhibit
Beacon, NY • August 14 – September 14, 2013
I created a window display that was up at the store Lorraine Tyne, celebrating Beacon's Centennial.
There are seven stamp designs that each represent a part of Beacon's history or culture.
It incorporates my love for greeting cards & snail mail! See some photos here.
> SeptemberFest 
Nyack, NY • September 8, 2013
> Suffern Fair 
Suffern, NY • September 15, 2013
> Pumpkin Festival at Riverfront Park
Beacon, NY • October 13, 2013
> Chappaqua Craft & Holiday Fair
Chappaqua, NY • November 9, 2013
> Hudson Valley Hullaballoo Craft & Holiday Fair
December 7, 2013 • Kingston, NY