All available calendars can be purchased wholesale or at our online shop
Many Moons 2017 Calendar
#CAL01
Illustrated moon phases and phrases. Wall calendar – 8.5×11 12-month calendar. See all images below.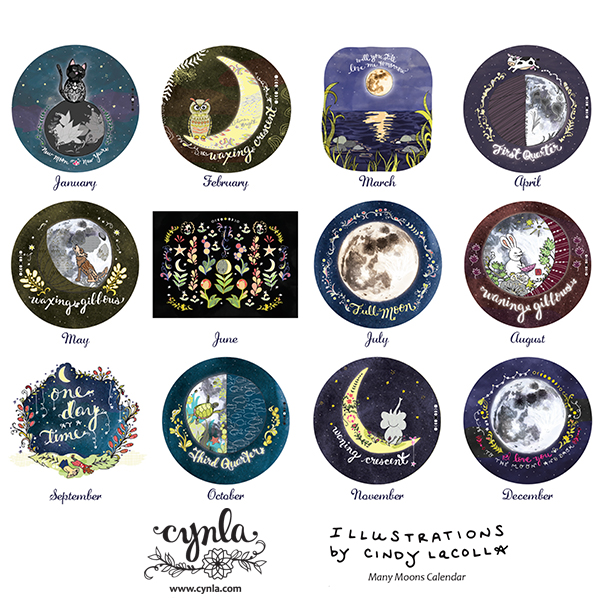 Love you to the Moon & Back 2017 Calendar Print
#CAL02
2017 Calendar print for framing or hanging. Love you to the moon and back illustration. 8×10 ready to frame 12-month calendar print on recycled paper. Dates of full moons are marked.